(Broken link has been FIXED.)
I just finished a wallpaper of Henry Fitzroy, a character on the tv show Blood Ties.
Comments are always appreciated! :)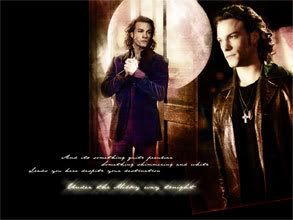 For the 1024 x 768 wp, please click
HERE
and then click on the image.
Please:
1. Don't hotlink.
2. Do not repost the wallpaper without my permission.
3. Feel free to use the wallpaper on your computer. :)