I just uploaded another Henry/Vicki scene wallpaper.
This wallpaper is from a scene near the end of Blood Price, Part II. Henry and Vicki are discussing the marks that Astaroth left on Vicki's wrists and the fact that Vicki is a part of Henry because Henry fed from her.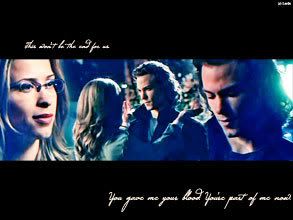 For the 1024 x 768 wp, please click
HERE
and then click on the image.
Please:
1. Don't hotlink.
2. Do not repost the wallpaper without my permission.
3. Feel free to use the wallpaper on your computer. :)