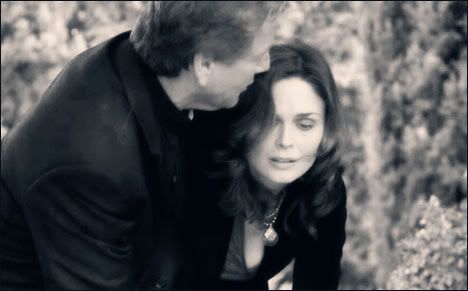 From one of my favorite Bones eps,
Judas on a Pole
. Ryan O'Neal might have hit on his daughter at his love's funeral, but he is Max Keenan -- and I love me some Max and Brennan. Look at poor Brennan's face. *smishes her*
14 days till Bones is back, friends!
</div>