Characters: Booth, Brennan
Spoiler: Image from The Baby in the Bough.
Rating: PG-13 for slight suggestiveness.
Why?: Because Mondays bring the pain. And life's too short not to laugh.


Notes:
I HATED the end of
The Baby in the Bough
enough that I wrote an
alternate ending
. Then I saw a cap from that scene and decided I could have a little fun with it.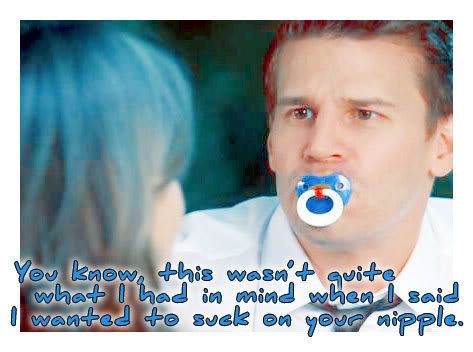 Cap Source
:
dj_capslock
Cap edited by
: Me